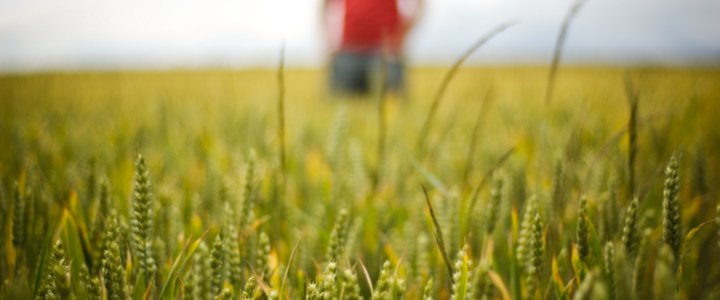 Question: How can I know whether I am really saved?
First let us understand what salvation is.
back to menu ↑
What is salvation?
Firstly, we need to talk about salvation. If we do not have a scriptural understanding of salvation, how can we know whether we truly have it? Salvation is simply the deliverance from sin through faith in Jesus Christ. A person is truly saved when He accepts that he is a sinner, repents for his sins, and by faith, accepts the free gift of salvation made possible by Jesus' sacrifice on the cross as revealed in the Bible. Refer to the Gospel for more details.
back to menu ↑
Evidence of salvation
To know whether you are saved, you need to look at yourself in the light of the Scriptures. If you are sure that you have repented of your sins, and believe that Jesus Christ died on the cross for your sins, you will doubtless see the following evidence in your life.
1. A changed life – A New Creation in Christ
Once saved, the Bible says we are new creations in Jesus Christ (2 Corinthians 5:17). We are no longer slaves of sin. Jesus has set us free not only from the condemnation and effects of sin, but also from the power of sin over us.
Rom 8:1
1 There is therefore now no condemnation to them which are in Christ Jesus, who walk not after the flesh, but after the Spirit.
2 For the law of the Spirit of life in Christ Jesus hath made me free from the law of sin and death.
We do not continue to live in sin
Freedom from sin does not mean that we should continue to sin:
Rom 6:1
1What shall we say then? Shall we continue in sin, that grace may abound?
2 God forbid. How shall we, that are dead to sin, live any longer therein?
3 Know ye not, that so many of us as were baptized into Jesus Christ were baptized into his death?
4 Therefore we are buried with him by baptism into death: that like as Christ was raised up from the dead by the glory of the Father, even so we also should walk in newness of life.
5 For if we have been planted together in the likeness of his death, we shall be also in the likeness of his resurrection:
Note that the Bible says we are dead to sin. How can a believer who is now freed from the power of sin and who is now free to serve God fully, choose to remain in a life of sin?
Rom 6:6
6 Knowing this, that our old man is crucified with him, that the body of sin might be destroyed, that henceforth we should not serve sin.
7 For he that is dead is freed from sin.
8 Now if we be dead with Christ, we believe that we shall also live with him:
9 Knowing that Christ being raised from the dead dieth no more; death hath no more dominion over him.
10 For in that he died, he died unto sin once: but in that he liveth, he liveth unto God.
11 Likewise reckon ye also yourselves to be dead indeed unto sin, but alive unto God through Jesus Christ our Lord.
12 Let not sin therefore reign in your mortal body, that ye should obey it in the lusts thereof.
13 Neither yield ye your members as instruments of unrighteousness unto sin: but yield yourselves unto God, as those that are alive from the dead, and your members as instruments of righteousness unto God.
14 For sin shall not have dominion over you: for ye are not under the law, but under grace.
15 What then? shall we sin, because we are not under the law, but under grace? God forbid.
16 Know ye not, that to whom ye yield yourselves servants to obey, his servants ye are to whom ye obey; whether of sin unto death, or of obedience unto righteousness?
17 But God be thanked, that ye were the servants of sin, but ye have obeyed from the heart that form of doctrine which was delivered you.
18 Being then made free from sin, ye became the servants of righteousness.
19 I speak after the manner of men because of the infirmity of your flesh: for as ye have yielded your members servants to uncleanness and to iniquity unto iniquity; even so now yield your members servants to righteousness unto holiness.
20 For when ye were the servants of sin, ye were free from righteousness.
21 What fruit had ye then in those things whereof ye are now ashamed? for the end of those things is death.
22 But now being made free from sin, and become servants to God, ye have your fruit unto holiness, and the end everlasting life.
23 For the wages of sin is death; but the gift of God is eternal life through Jesus Christ our Lord.
This chapter says very clearly that as Christians, we have freedom from sin and that we should not continue to live in sin.
This doesn't mean we do not sin at all
It is true that we are not perfect yet and that we still sin. There is not even a day when we won't break His law. John says:
1 John 1:8-10
8 If we say that we have no sin, we deceive ourselves, and the truth is not in us.
9 If we confess our sins, he is faithful and just to forgive us our sins, and to cleanse us from all unrighteousness.
10 If we say that we have not sinned, we make him a liar, and his word is not in us.
So the true believer is not one who does not sin, but rather one who will always repent for his sin and will not continue in the sin. He might "enjoy" the sin temporarily, but sooner or later he will realise his position before God and repent. Moreover, as those who are born of the Holy Spirit, we will no longer want to continue to live in sin, but please the God who saved us. If you are deeply grieved by your sin and are concerned about how your sin affects your relationship with God, it is one of the signs that you are saved and you regret sinning against Him. We cannot look into your heart, only God knows your true relationship with Him. So when we sin against Him, our fellowship with Him suffers, our walk with Him is affected, and we will soon be convicted of our sin by the Holy Spirit. That is how we should feel. God is faithful to forgive us. John continues to say:
1 John 2:1
"My little children, these things write I unto you, that ye sin not. And if any man sin, we have an advocate with the Father, Jesus Christ the righteous:
2 And he is the propitiation for our sins: and not for ours only, but also for the sins of the whole world."
When we are saved our spiritual eyes are opened and we no longer see sin or ourselves as we used to before salvation. While we were living in darkness obviously we did not see what was right or wrong because our understanding was so perverted (2 Corinthians 4:4). We thought we were good people, but that of course was only in our own sight. But once we got saved, received a new life in Christ and started walking in the light of His Word, we clearly see our sins and our sinful nature. Our natural reaction is (and should be) that we are terrified of ourselves and our inner man. When we look at His Word, we realise all our shortcomings and how much we grieve God every day. But this sadness is good, because it brings us to repentance (2 Corinthians 7:10). We no longer want to continue in our old lifestyle but we want to be transformed into His Son's image as the Bible says. This is our sanctification. This is the process that we go through day by day. Once we are cleansed from one thing, God shows us another. He may say, "My son, it is good that you are now faithful in your tithes and offerings, but what about your speech? Controlling your tongue is an area that you are really struggling with and not pleasing Me".
If there is a sin in your life that you are particularly struggling with and do not want to repent and give up, you should really stop and think what your heavenly Father feels about it. You are precious to Him and He paid a great price for you, washed you in His holy blood and made you whiter than snow (Psalm 51:7, Isaiah 1:18). We are no longer under the power of sin, but while we await the glorious coming of our Lord Jesus, we still have to battle the influence of our flesh and a sinful world. We are not under the power of sin any more, but we are definitely open to its influence. We should not go back to our old sins and the dirt and filth thereof. If your life before Christ and after salvation is still the same and nothing has changed, then indeed maybe you are not saved and in great need of a Saviour. If so, act now! (Refer to the Gospel for more details).
2. The presence of the Holy Spirit
The Holy Spirit, as we saw earlier, dwells in every person who is truly saved. The presence of the Holy Spirit in one's life will be evident through the fruits of the Spirit:
Galatians 5:22-25
22 But the fruit of the Spirit is love, joy, peace, longsuffering, gentleness, goodness, faith,
23 Meekness, temperance: against such there is no law.
24 And they that are Christ's have crucified the flesh with the affections and lusts.
25 If we live in the Spirit, let us also walk in the Spirit.
If someone claims to be a believer but does not display the fruits of the Spirit consistently, this person has not been truly regenerated, he has not experienced salvation, and he has not experienced the life changing presence of the Holy Spirit. There are some groups of people who falsely teach that there is a second distinct 'baptism of the Holy Spirit'. This is a dangerous heresy taught by false teachers. These false teachers will have you believe that you are struggling with sin, it is because you may not have received the baptism of the Holy Spirit which according to them is something that only some believers receive. What nonsense! The Bible teaches clearly that when a person believes, he is saved from his sins and at that moment receives the Holy Spirit. This is the baptism of the Holy Spirit referred to in the Bible (1 Corinthians 12:13) which ALL believers undergo, not a select few.
Thus there is only one single and complete event where the Holy Spirit is given to the believer. There is no second 'baptism of the Holy Spirit' as claimed whereby a believer receives additional 'power' to overcome sin or 'gifts' such as speaking in unintelligible tongues.