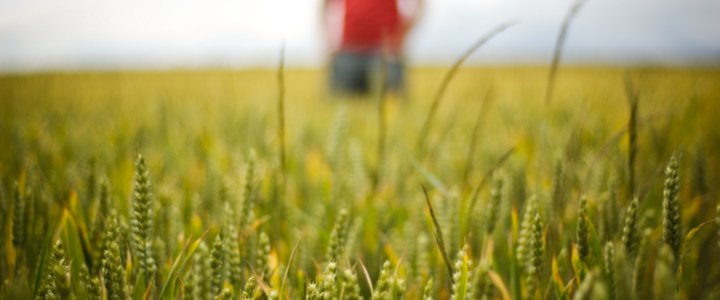 Question: Can I lose my salvation? How can I have assurance of my salvation?
The Bible says that whoever believes in Jesus Christ and His sacrifice on the cross, and repents of his sins is saved. We are ALL sinners and worthy of hell (Romans 3:23, Romans 5:8-9). It is only because of God's amazing love and grace for us, that He has provided a way for us to be saved and be reconciled with Him. Jesus had to suffer greatly and pay that price for every sin of mine and yours so that we could go free. Therefore if we believe on what He has done on the cross and repent of our sins asking Him to forgive it, He does! He saves us from our sin and we are no longer counted guilty, but justified by faith in Him (1 John 1:9, Psalm 86:5). Christ died for all the sins of every person in the world – for our past, present and future and He has forgiven it all. How can it be? Well, because God operates outside time and so Jesus being God was able to pay the penalty of our future sins as well. Once saved, always saved! You are saved forever! Once spiritually born into God's family, you remain His child forever.
This is the meaning of His grace – He gives us forgiveness and His righteousness, when we are not worthy of it at all!
Ephesians 2:8-9
8 For by grace are ye saved through faith; and that not of yourselves: it is the gift of God:
9 Not of works, lest any man should boast.
Grace is the unmerited favour of God, we did not do anything to merit salvation, how then can we do something that will cause us to lose it? The apostle Paul clearly teaches that God's grace is not dependent on us, what we have done, or anything we can do, for if grace is earned, then grace is no longer grace , but works (Romans 11:6). We simply cannot earn His grace – all our works are as filthy rags before Him (Isaiah 64:6, Romans 3:10). We were dead in our sins before God awakened us to His Spirit, and in that dead state we were enemies of God, under the influence of the devil (Ephesians 2:1–5).
back to menu ↑
The assurance of salvation
Let's look at some verses that give us a guarantee that we can never lose our salvation:
1. Verses that refer to eternal life: Some argue that eternal life does not actually mean eternal life. Even without any further thought, we know that this is an illogical argument. If God was to give 'eternal' life to us, and then were to take it away, doesn't that make God a liar? Eternal life wouldn't be eternal if it could be lost at any time, could it? God is not a liar, and when He says He grants us eternal life, He means it. We just need to simply take Him at His word (John 3:15, Romans 6:23, John 17:3, Matthew 25:46, Romans 10:13, John 10:28).
2. The Holy Spirit is the seal of our salvation: When a person believes in Jesus, at that very moment of salvation, God sends His Holy Spirit into him, setting His seal on him.
Ephesians 1:13
13 In whom ye also trusted, after that ye heard the word of truth, the gospel of your salvation: in whom also after that ye believed, ye were sealed with that holy Spirit of promise,
2 Corinthians 1:22
22 Who hath also sealed us, and given the earnest of the Spirit in our hearts.
Ephesians 4:30
30 And grieve not the holy Spirit of God, whereby ye are sealed unto the day of redemption.
When God seals us, it means that He is once and for all claiming us as His own. This seal changes our destiny from eternal damnation to eternal life, from unrighteousness to Jesus' imputed righteousness. Even the devil cannot snatch us out of God's hands (John 10:28).
back to menu ↑
What about those who fall away from the faith? Have they not lost their salvation?
You may have friends or acquaintances who confessed to be born-again believers, but then proceeded to depart from the faith for a multitude of reasons – personal or family tragedies, disappointment with God, etc. Have they then lost their salvation? No! Because they were never really born again in the first place.
They were never really born-again
1 John 2:18-19
18 Little children, it is the last time: and as ye have heard that antichrist shall come, even now are there many antichrists; whereby we know that it is the last time.
19 They went out from us, but they were not of us; for if they had been of us, they would no doubt have continued with us: but they went out, that they might be made manifest that they were not all of us.
This verse makes it very clear that if a person who claims to have been a born again believer in Jesus Christ leaves the faith, it is because they were never really in the faith in the first place.
Jesus does not lose any believer
John 6:39
39 And this is the Father's will which hath sent me, that of all which he hath given me I should lose nothing, but should raise it up again at the last day.
John 10:28
28 And I give unto them eternal life; and they shall never perish, neither shall any man pluck them out of my hand.
If a believer could ever lose His salvation, then we would have to conclude that Jesus was lying! So every person who claims that we can lose our salvation makes Jesus a liar and God's Word a book of lies.
We hope that it is amply clear from the Bible that a person who has been born again by the Holy Spirit through faith in Jesus Christ can never lose his salvation.